So I woke up this morning in my morning jacket (lol I just wanted to say "my morning jacket") and boy, was I hungry!
I staggered into the kitchen and opened the fridge...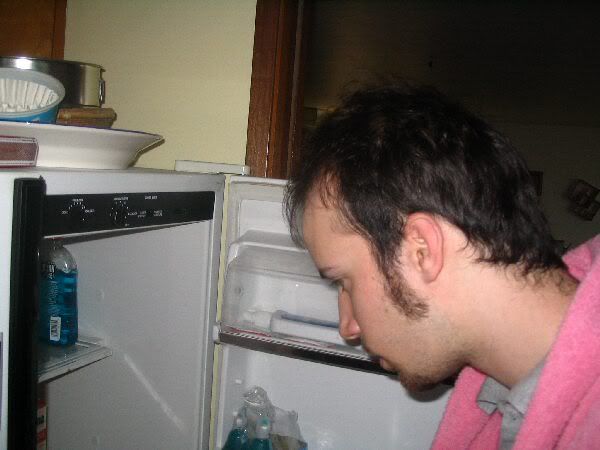 And I suddenly remembered what I'd bought the day before! The amazing Jimmy Dean's Blueberry Pancakes & Sausage On A Stick!!
KAPOW!! (artificial blueberries, by the way)
I opened the box and took one out. They were individually wrapped, so I sliced it open with my morning knife, Hayley. (she's also my afternoon and evening knife)
It looked terrifying. It was more burnt colored than the picture on the box. I didn't see it spotted with artificial blueberries either.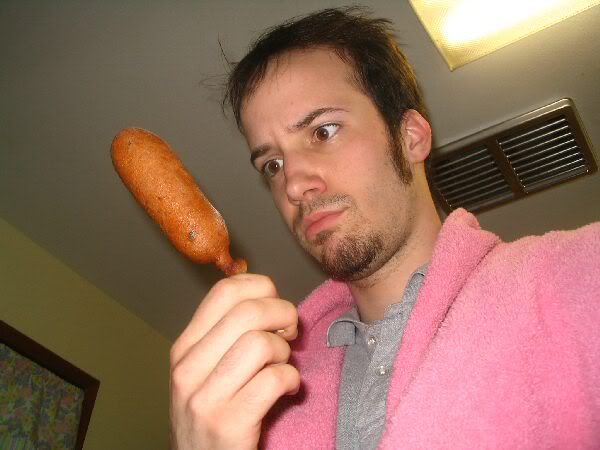 Never the less, I slid it into the microwave and let it go. (Hey, I didn't know I had more fly swatters. I'll have to put those away later.)
Afterwards, I sat down, ready to eat. I was nervous...
But I took a bite. It was....interesting...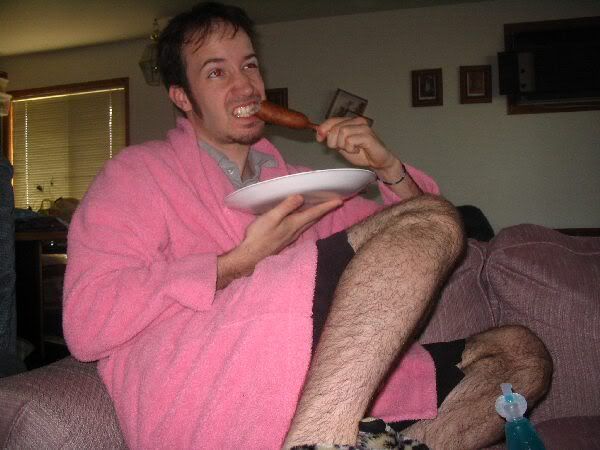 I decided to drink a Berry Blue Koolaid Squeezit with my thing 'cause I thought, berry blue...blueberry...close enough.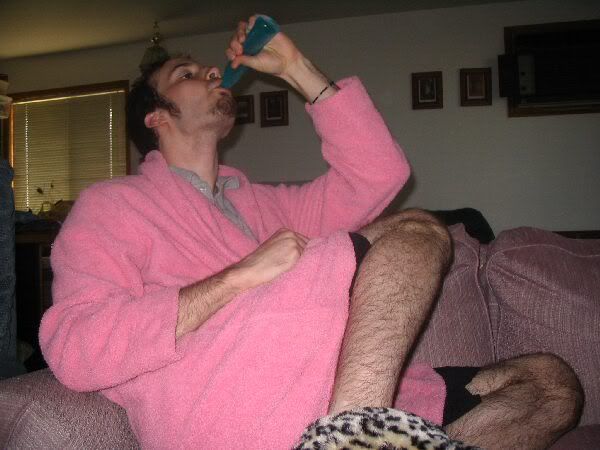 In the end, I decided they're not too bad after all! Maybe my expectations were so incredibly low that even dirt would've been surprisingly good at that point, but really...not that bad!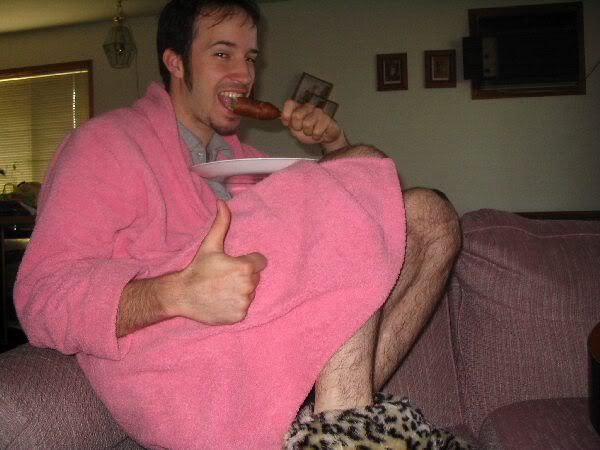 And that's the tale of the pancake sausage corn dogs. THE END!!