Father Cory hast commanded me thusly:
Bwian Bwian, I command thee to post a picture of you doing one, or more, of the following:

A. Wearing a box.
II. Eating a box. Of cookies.
3. Stomping on (or destroying [or in all other words massacring]) an old computer.
QuizzaPWOING!!!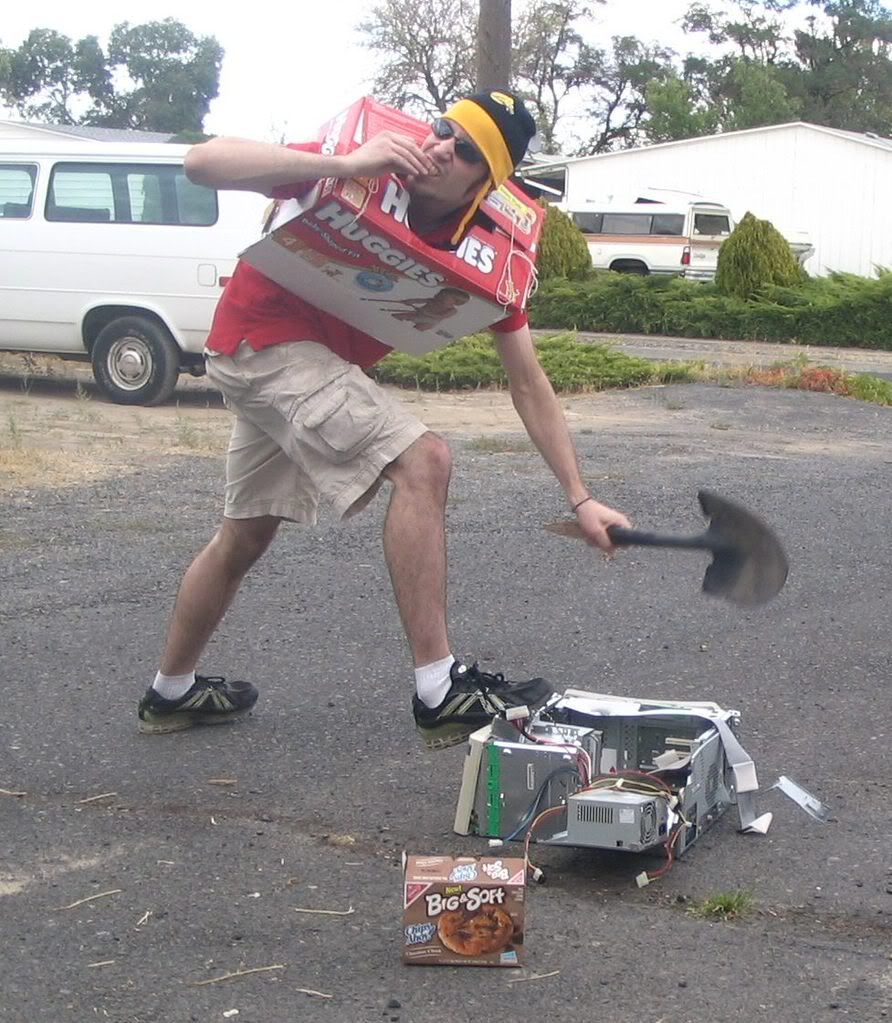 (click for full size, you hosers)
In retaliation, Mr. Reverend, I command you to photograph yourself--CLIMBING UP A BIOLA WALL!! (outdoors, mind you.) ...and wear something stupid too while you're at it.